Found the support I need at Wacoal's first boutique here in Cebu at SM Seaside City!
Honestly, I was never the girl that is particular when it come to undergarments. Growing up, I just wore what my mom bought for me and when I was a teenager, most of my bra are hand-me-downs from my mom (which btw are in perfect condition if you're wondering haha). It was until I started to consider my fashion picks that made me realize how important to have the perfect fitting undergarments because no matter how nice that dress you just bought, without the right underwear, it will just ruin the whole look (and of course we don't want to have that weird stares for the whole day). Finding the right undergarment is as important as finding the perfect dress for a special occasion and I'm happy Wacoal boutique is here to help us find exactly what we need.
Wacoal's boutique at Sm Seaside City Cebu is its first ever stand alone store here in Cebu. I'm surprise how spacious the store is when I first stepped inside. They also carry a wide range of undergarments to choose from – t-shirt bras, laces, seamless to sports wear! You will definitely find the support and comfort you've always needed here.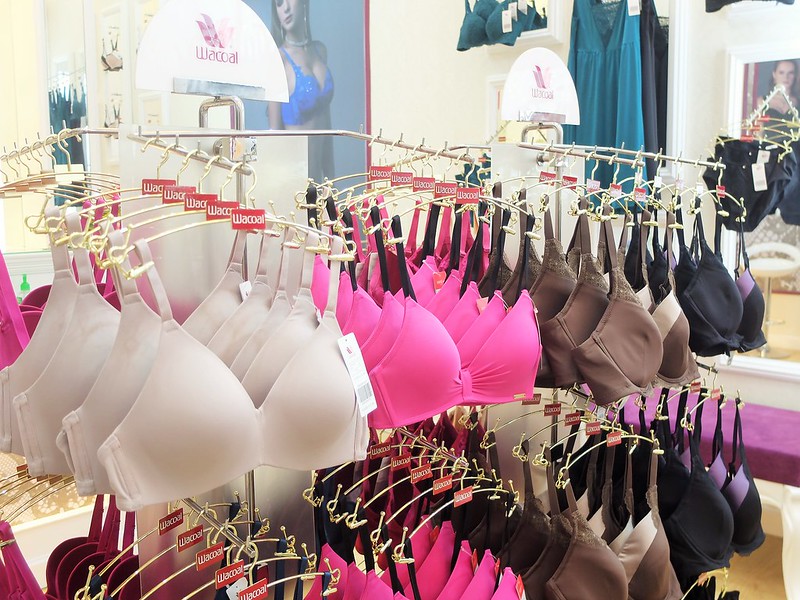 If you ever need someone to help you find your right size, Wacoal's very well trained personnel are there to assist you. During my visit, they were very accommodating and offer to measure my bra size. Then and there I was able to figure out my right size and the best part is the fitting room! Their fitting room is very spacious which is very important (for me at least) because fitting bras can be a hassle most of the time especially if there's so much going on on your outfit (e.g. button downs, tuck in shirts, etc) and a spacious room can be of a help.
Not just that, this specific fitting room serves as a consultation room as well. "Consultation for what?",  you may ask. Well what makes this boutique unique compared to the Wacoal available at department store is that they offer Remamma.  Remamma is specially made for woman who has undergone mastectomy and is only available at stand alone boutique of Wacoal.
Being the curious human that I am, I had the permission to take a look of what it actually looked like. Photo below is the breast shaped silicon that can be inserted to a special bra.
Although I wasn't there during the opening day to enjoy the opening deals, I was still able to grab a few pieces that I know will be a great investment. Got the 3 pairs of bra – black tube-like bra (which is my fave because it can actually be worn as a top), nude bandeau (perfect for light colored tops) and  a wireless t-shirt bra. Also grab a few nude and black seamless bottom and a cycling type shorts which is very useful when wearing fitting outfits like bodycon.
Wacoal Boutique is located at Upper Ground Floor, City View of SM Seaside City Cebu.
Make sure to follow Wacoal on Facebook and on Instagram to know their latest offering and upcoming promotions!
#ILoveWacoal #Wacoal #WacoalPH
Follow me on:
@keiseee on Twitter
@keiseee on Instagram
KeiseeeintheCity on Facebook
Cebu Fashion Bloggers on Facebook